With over twenty years' experience in serving growing businesses throughout the Los Angeles area, FIRM Solutions stands uniquely qualified to be your Information Technology partner and to help guide your company into IT maturity and optimal network productivity — in the office, on the road and across the Internet.
We believe in people and in the power of working and growing together. Our team has decades of experience in coordinating, designing, integrating and maintaining all aspects of business technology, digital communications, commercialization, regulatory requirements and web design/ development services.
At FIRM Solutions, we specialize in IT consulting solutions and support services that provide demonstrable value, that are productive, sustainable and that clients love to use. We work with you to keep your infrastructure investment costs smart and manageable, while making sure not to impose limits on your ability to aim high or on our ability to deliver best-in-class solutions to your always changing business demands.
Advances in hardware and performance, storage, cyber-security and software customization, require separating hype from reality in determining what ultimately works best for your business. As a greater share of your core operations migrate into the cloud, gaps can arise between your people, their workflow and output and how IT can help integrate those processes. Seeing a better way and then providing you with the most intelligent and durable technology solutions to make that possible, is the job of your IT partner.
Technology without vision and context is of limited value. Arriving at a preferred and personalized set of business technology solutions that optimize communication, content creation, network speed and connectivity, remote access, data management, backup protection and network security across all your devices 24/7, are all critical steps to building a solid IT foundation for your business.
Our experience guiding biotech firms from startup to market, complemented by our diverse client relationships in other fields, give us special insight into the demands of rapid scaling and applied innovation, as well as knowledge of the intricacies that surround compliance and regulatory planning. The comprehensive range of our experience and capabilities in accommodating information-intensive businesses, make us especially able to serve biotech and pharmaceutical firms at all different stages in their evolution.
Your network is core to your business. It is the job of your technology partner to keep it — and the infrastructure it supports — strong, safe, fast, flexible and easy to use.
Your network is core to your business. It is the job of your technology partner to keep it — and the infrastructure it supports — strong, safe, fast, flexible and easy to use.
Full spectrum management, implementation and support for your network along with all your preferred and custom applications is just a starting point. Looking beyond the horizon, change must be anticipated and systems adjusted, to take full advantage of new conditions. Security must be a constant. Analyzing and reporting should tell a comprehensible story. Threats must be identified and averted before they become real problems. This is the job of a committed technology partner.
What role does the Web play in your business? Have you considered what more it could do – how else it might better serve the public, your staff or your client base?  Are you using e-commerce or are you considering doing that? If you have a site already, is it still serving your needs as well as it could? Does its appearance, functionality and security features meet all current standards and does it reflect your firm as you feel you deserve to be seen? Are you optimized  for both virtual and real-world search – across all devices? Whatever your goals might be, we can help to create, upgrade or reinvent your web presence with efficiency, style and a flair for clear business storytelling.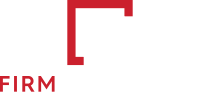 Delivering Access, Connectivity and Security to Every Aspect of Your Business