We began our business 25 years ago providing IT and office solutions for law firms and legal services companies. We have since that time always maintained a special focus on dedicated office technology and the software requirements that best support a law firm's text-intensive operations and productivity. We are conversant with all areas of legal-specific technology.
CASE MANAGEMENT AND LITIGATION SUPPORT SERVICES include daily calendaring, rules-based calendaring (docketing), contact management and reporting, where the right software will free you to use your time for other tasks. We can provide you with top-rated case management tools and implementation strategies that along with leading LEGAL CASE MANAGEMENT programs, such as Amicus and Thompson Elite, will give your firm a huge boost in time and efficiency.
We can provide you with automated tools for DOCUMENT ASSEMBLY, so that you can more easily create and track documents, their content and potential relevance, without any complicated setup or programming. These include a host of "macros" for Microsoft Office Applications.
We can also set up DOCUMENT MANAGEMENT SYSTEMS (DMS) that let you manage documents, interrogatories and exhibits and retrieve them with powerful search and indexing tools in an efficient and effortless way.
We can provide you with easy-to-use BILLING and ACCOUNTING solutions that enable you to meet the demanding requirements of your clients and insurance carriers. Electronic and task code BILLING, split bills, individual bills, expenses, contingency fee calculations and other variables are only some of the features afforded by the programs of the companies with whom we partner.
Fully integrated ACCOUNTING software programs allow you to integrate your time and billing with your General Ledger and Trust accounts for flexible payment processing, reporting and managing your firm's diverse account requirements.
We can also assist you in meeting and exceeding court-mandated E-DISCOVERY requirements by implementing a secure and reliable means of filing your documents with the appropriate jurisdiction in an easy and verifiable manner, so that you can be confident that you are in compliance with the latest codes and regulations.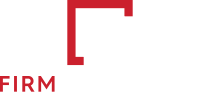 Delivering Access, Connectivity and Security to Every Aspect of Your Business