As a biotechnology or pharmaceutical firm, we understand that scientific research is a key driver of your business. Keeping your IT constant, flexible, robust and easily scalable is critical to developing successful products. With years of experience in the biotech sector, FIRM Solutions is well-positioned to provide complete outsourced managed IT services and on-call consulting services to small and medium-size biotech and life sciences firms.
Information systems for biotechnology companies must ensure that all their intellectual property is both doubly secure to external forces while remaining easily accessible to internal staff. This is even more true when working in the cloud. In such a highly regulated industry, firms must stay in full compliance with the FDA, the Leahy-Smith America Invents Act (AIA), the Export Administration Regulations (EAR), the Office of Foreign Assets Control (OFAC) and the International Traffic in Arms Regulations (ITAR).
In the face of ever-expanding digital and Internet-based operations alternatives, biotechnology information systems must be designed to future-proof your business. From high-throughput computing to large-scale data storage and management and onto commercialization and bringing your products to market, FIRM Solutions can support your next-level research and innovation.
We create and maintain custom databases. We deploy Laboratory Information Management System (LIMS) at the same time we help you stay HIPAA and CLIA compliant.
Security is of course paramount and we ensure it with single sign-on and two-factor authentication. We have the expertise to help you meet your industry-specific IT needs.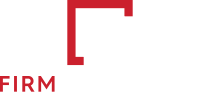 Delivering Access, Connectivity and Security to Every Aspect of Your Business