Experience has taught us that people's needs must come before technical requirements. Our aim is to grow together and to build long-term relationships that creatively support your enterprise and workforce. We know, as you do, that we are are all rushing headlong into an increasingly technology-centric and data-driven future, and we want to make that unstoppable transition as easy and painless as possible.
Our diverse client relationships have given us special insight into the demands of rapid scaling and applied innovation, and into the depth of intricacies that surround product commercialization as well as compliance and regulatory planning. We also have the skills to help your business more clearly define and propagate its public presence across the web.
The deep, comprehensive and cross-industry range of our experience and capabilities make us especially able to serve firms at different stages in their evolution.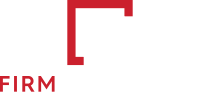 Delivering Access, Connectivity and Security to Every Aspect of Your Business